Mini-Conference Recap: CARES Instructional Design Project Panel Discussion
In this panel discussion, several participants of the Learning and Applied Innovation Center's (LAIC) Instructional Design Project (funded through allocated CARES funds from the state of North Dakota) discuss their experiences redesigning their course with a Blackboard instructional designer.
Sharley Kurtz, of the Learning and Applied Innovation Center, moderated the panel discussion with panelists Dr. Andrea Smith, Dr. Jeanne Frenzel, Jessica Linneman, MSN, RN, and Dr. Lydia Tackett.
The panelists discussed why they chose to apply to the program, and the general consensus was to improve efficiency and adapt to teaching HyFlex, as necessitated by the pandemic. They also discussed what they learned. Some things they shared include:
Setting up learning modules and creating them in blocks (week 1, module 1, unit 1 etc.),
Using headings within those modules to help guide the students (overview, readings, materials, etc.),
Reducing the number of clicks a student has to make,
Utilizing accessibility options, such as adding descriptions to images, and
Cleaning up the side menu so students only see what they need to see.
Around the 20-minute mark in the video, one of the panelists shares her screen, showing the module design layout on Blackboard. Overall, the panelists found the new organizational structure to be well received by students and fellow faculty members, and plan to continue to use what they learned in their courses moving forward.
Check out the video on the OTL YouTube page to watch the 30-minute conference session. If you're interested in doing a course redesign, the Learning and Applied Innovation Center has instructional designers happy to work with instructors similarly to how the Blackboard designers worked with the panelists through this project.
Mark your calendar for the 2022 Teaching and Learning Mini-Conference to be held May 24, 2022. We will see you there!
---
About the Author: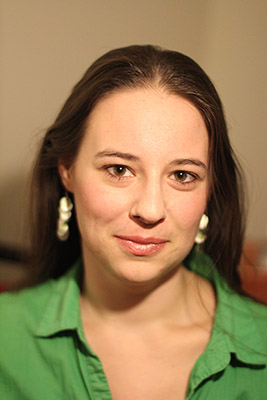 Amy Tichy is pursuing her M.Ed. in clinical mental health counseling at NDSU. She graduated with a Master of Arts in theatre with a concentration in drama therapy from Kansas State University (2014), where she was a graduate teaching assistant, lecturing 6 credits of public speaking per semester, and with a Bachelor of Science in history education and theatre education from Dickinson State University (2010). Amy is a registered drama therapist. She works in the Office of Teaching and Learning as a graduate assistant.