Mini-Conference Recap: Ungrading
Dr. Jenni Momsen and Dr. Jeff Boyer discuss the concept of ungrading, as featured in Susan Blum's "Ungrading: Why rating students undermines learning (and what to do instead)," a book about ways we can change how we view assessment to better support student learning.
The traditional grading system presents several concerns if the goal is to have students actually learn materials. It involves biases and subjectivity and can demotivate students. Grades inhibit learning, penalize risk taking, promote shallow learning, and lead to superficial engagement with learning.
While the presenters acknowledge that ungrading is maybe not the greatest term, they know that the concept is; it shifts the focus to learning. Ungrading is done by embracing flexibility, building trust, and centering and prioritizing descriptive feedback to students. There are specific ways you can do this, which are highlighted in the video.
The presenters share helpful resources, including ungrading syllabi used here at NDSU. Both Drs. Momsen and Boyer acknowledged that this ungrading concept is challenging to execute within a system that does require a letter grade at the end of the day.
The key is to have clear outcomes for your students and defining the evidence needed to indicate that the outcomes have been achieved. And is it ok if this means the majority of students come out of the class with an A? Yes, it is!
Check out the video on the OTL YouTube page to watch the 30-minute conference session and learn more about the concepts touched on in this post.
Mark your calendar for the 2022 Teaching and Learning Mini-Conference to be held May 24, 2022. We will see you there!
---
About the Author: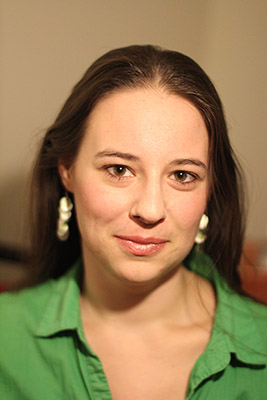 Amy Tichy is pursuing her M.Ed. in clinical mental health counseling at NDSU. She graduated with a Master of Arts in theatre with a concentration in drama therapy from Kansas State University (2014), where she was a graduate teaching assistant, lecturing 6 credits of public speaking per semester, and with a Bachelor of Science in history education and theatre education from Dickinson State University (2010). Amy is a registered drama therapist. She works in the Office of Teaching and Learning as a graduate assistant.