Mini-Conference Recap: Five Minutes of Fame
This conference session, moderated by Dr. Melissa Vosen-Callens, allowed participants to share successes they've had this past year that might be helpful to other instructors.
Dr. Vosen-Callens kicked off the session by sharing how she changed how she provides feedback to students. Instead of writing out feedback, she moved to making short, individualized videos. A demo of how this works in Blackboard is demonstrated in the video at the 3-minute mark, as well as instructions on how to use Yuja for feedback.
Dr. Jenny Linker shared how she used Swivel software in the classes she holds in the gymnasium. The camera follows the professor and can be integrated into Zoom so she, or students wearing the tracking marker, can move around the room freely. She also implements brain boosts in her class: short, quick activities that get students moving their bodies.
Dr. Beena Ajmera found ways to create engagement with students by using zoom's whiteboard function in breakout rooms. She also created themed weeks for students to create backgrounds on Zoom to fit into the themes.
Dr. Sylvio May also used some creative interactions, presenting finger puppets alongside his presentations about the specific scientist being discussed. He also found switching to having more, smaller exams, rather than a few large, lengthy exams, was well received by everyone involved.
Dr. Jessica McQueston integrated a weekly mental health discussion in her courses. She works with students who will become teachers, and oftentimes her discussions involved ways they can check in with their own students, while simultaneously being able to determine where her own students are at.
She conducted follow ups with those who expressed they were struggling so she could adapt to their needs during the unprecedented stress of the pandemic. Her students provided positive feedback to the whole experience and felt they were given the opportunity to do their best.
This post covers the highlights, but to get all the details on the many techniques mentioned above, as well as others, check out the full video on the OTL YouTube page.
Mark your calendar for the 2022 Teaching and Learning Mini-Conference to be held May 24, 2022. We will see you there!
---
About the Author: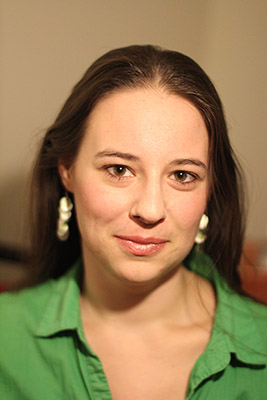 Amy Tichy is pursuing her M.Ed. in clinical mental health counseling at NDSU. She graduated with a Master of Arts in theatre with a concentration in drama therapy from Kansas State University (2014), where she was a graduate teaching assistant, lecturing 6 credits of public speaking per semester, and with a Bachelor of Science in history education and theatre education from Dickinson State University (2010). Amy is a registered drama therapist. She works in the Office of Teaching and Learning as a graduate assistant.