Top Five Blog Posts We Have Learned From
If you have spent any time on our We Learn Together Blog, you know that we have posts from a variety of people on a variety of teaching and learning topics.
You might be wondering which of our blog posts are read the most.
I recently took a look at the blog's page views and the results were somewhat surprising to me. I will explain more as we take a look back at the top five most viewed posts.
Top Five Blog Posts
5. Sticky Teaching.
By Jamie Kopco
This post was the very first guest post written for the We Learn Together Blog and the first post written by Kopco. Making your teaching stick with students is one thing I think every instructor wants for their class. In this post Kopco introduces his love for entomology and his adventure as a new instructor.
Because this was one of our first posts you would naturally think this post will have more views than any other. I thought the same. After all, it has been available to read for the longest amount of time. Sometimes this theory holds true, other times, as you will see, posts written later in the blog receive more views. This was a surprise to me.

4028mdk09, Grüner Eimer im Watt, cropping by NDSU Office of Teaching and Learning, CC BY-SA 3.0
4. Changing educational pain to pleasure.
By The Transformed Teacher
This was The Transformed Teacher's very first blog post in which The Transformed Teacher shared their fears about starting a new school year and offered a great pep talk in the form of tips for managing your first day fears. You should read this post if you are nervous about teaching.
While this post has done well and made it to the fourth most read post, I truly thought this post would be our most read because those first day (or first anything) jitters can be so strong and can feel so overpowering that I thought a post giving tips on ways to overcome those fears would be invigorating for most instructors. It just shows you never know what will resonate with your readers.

3. Putting Procedural Objectives In Their Place.
By Jamie Kopco
Procedural objectives are something I didn't exactly understand but then again I am not an instructor. In this post Kopco does a great job of describing what they are and why they are important.
When I saw another of Kopco's posts made the top five list, I suspected that much of what he wrote was extremely useful to other first time instructors and teaching assistants. While I didn't think this particular post would make it to the top, this post outperformed my expectations and reaffirmed the need for an explanation of teaching concepts to be written in a simple and easy to read way.
2. Six things college students want from an instructor.
By Emma Swenson
This post is unique because it was written by a student. I found it a little surprising that this post was number two on the list. Mostly because I initially figured instructors would be put off by opinions and suggestions from a student. I was pleasantly surprised at how popular this post has been and how well-crafted Swenson's points are. Hint: her points are about how instructors can or should interact with students.
I think listening to our students is such a valuable use of our time, so I am glad that so many of you took the time to read what Swenson had to say.
And now for the top blog post written over the last two years.
1. Goals vs Objectives: What's the Difference?
By Jamie Kopco
This post is, by far, our most read post. I suspect it is because Kopco explains the difference between goals and objectives in such a way that even the newest teaching assistant can grasp the concept quickly. I did, and like I said, I am not an instructor.
I hope that you have found something valuable in the last two years of blog posts, even if it is a tiny seed of an idea for improving your teaching. And remember, just because a blog post didn't make this top five list, does not mean it is any less valuable. I encourage you to read all the posts on our blog as we have a lot of great content.
In the comments below, let us know what else you would like to see us write about for this blog.
Don't be shy or embarrassed about what you want to know more about, this blog is part of a supportive community the Office of Teaching and Learning is building on the NDSU campus. As instructors (and humans) we cannot know everything and therefore we must rely on each other as We Learn Together.
Thanks for reading our blog over the past two years. We look forward to writing many more posts for your education and enjoyment.
---
About the Author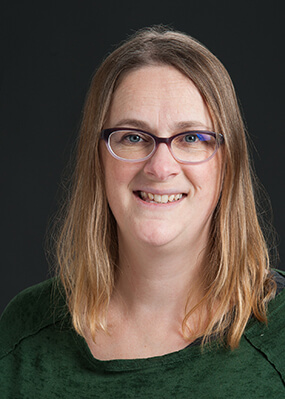 Connie Jadrny, is the marketing and public relations coordinator for NDSU's Office of Teaching and Learning.
In more than 12 years working in marketing at NDSU, Jadrny has written a lot of copy about a lot of different topics. Her extensive collection of everyday writing samples includes email content for the Information Link emails, the office's strategic plan, social media posts that enlighten, an occasional blog post, and your run-of-the-mill email communication.
Let's learn together!