Modes of Instruction for Professional Development
Many years ago there was only one way to earn professional development graduate credit. This was by attending a class or workshop in which all participants and the instructor were at the same location. Experts in various teaching topics often crisscrossed the state to conduct workshops in rural schools and districts. At the time, this was considered an efficient way to teach about new techniques.
Eventually, new modes of instruction came along, which included classes in print-based, interactive video, CD-ROM (Does anyone use this term anymore?), and DVDs, which allowed instructors more freedom and a broader reach. K-12 teachers benefited by the freedom to learn wherever they were at.
Fast forward to the internet era where there are now even more efficient ways of conducting professional development classes. Let's take a look at the three teaching modes in which k-12 professional development classes are generally offered at North Dakota State University (NDSU).
Face-to-Face
This mode of instruction still depends heavily on the way that k-12 professional development has always happened, with participants and the instructor in the same space. Sure, you can present a lot of information in video format, just look at all the YouTube tutorials out there, but there are good reasons this mode has not gone away. Many subjects are best taught through a hands-on approach.
Some of those subjects include: music, coaching, art, physical education, behavioral interventions, and more. As an instructor, you may want to have the ability to make modifications or adjustments to your curriculum, based on the participants and their needs. For example, if you are teaching a class on fundamentals of coaching, you may not want to discuss the finer points of coaching football if only basketball and volleyball coaches are taking your class. Face-to-face classes allow you to call an audible during your class. (Yes, that's a football reference.)
Participants in these types of subjects often greatly benefit from individual- or case-specific adjustments and expert guidance in the subject, a benefit online classes lack. One such example is my previous attempt at strengthening my core via YouTube videos. The exercises seemed ineffective and, as a result, I stopped doing them. Eventually, a professional showed me how I have been doing the "engage your core" part wrong all these years. In that instance, the face-to-face mode was far more beneficial.
The face-to-face mode ensures that teaching and learning about specific topics is efficient and effective for each individual.
Online
Online classes have become an important part of k-12 professional development because, life is busy. The convenience of choosing a time specific to your needs, in which you participate in a class is a benefit that face-to-face classes cannot offer.
There is also the convenience of location, and I am not just talking about staying at home in your comfy slippers. Online classes allow individuals to participate in classes they may not otherwise be able to participate. Rather than an instructor driving clear across the state or a participant having to foot the bill for several nights in a hotel, both can stay put in their own home or classroom. The time benefits even extend to professional development within school districts. In some of the state's largest districts it can take quite a bit of time to get to another school to attend a class. Often these classes start shortly after school has let out for the day which leaves teachers with little or no time to wind down and refocus much less to get to the class on time. As an instructor for a professional development opportunity, allowing your students to come to class focused and relieved of many of the outside stressors related to taking a class may be beneficial for the type of class you are offering.
Another benefit of online classes include the many available features for discussions, test-taking, grading, lectures, and more all within one learning management system. Of course, each learning management system may be slightly different but there are a lot of really cool features that streamline the process for instructors and participants.
Combination
Combination classes offer the best of both worlds. You can take or offer a one-day class that is maybe 4 to 6 hours and get the hands-on approach or social connections you require. Then, complete the class through the online mode which is convenient for both the instructor and the participants. This has been a popular mode due to its flexibility.
Each mode has its benefits and challenges. As the instructor of the class, it is up to you to decide which mode works best for the content and for your audience. As a participant, this allows you to decide which type of class works best with your learning style. The ability to offer classes in more than one mode greatly expands the number of quality classes we can provide our k-12 professional development students. For those of you who are ready to get your class approved for credit, I would suggest you read our article on how to get your professional development class approved. Or, read more about what to think about when designing a K-12 professional development class.
If you are interested in offering a class in one of these modes contact Barb Schumacher, k-12 professional development coordinator.
If you are interested in taking a professional development class from NDSU, view our current list of classes here.
---
About the Author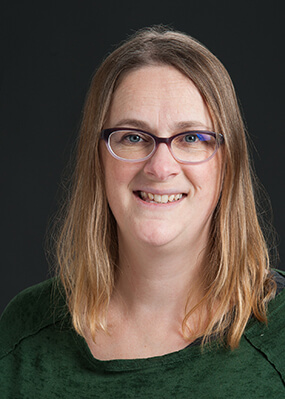 Connie Jadrny, is the marketing and public relations coordinator for NDSU Distance and Continuing Education, a program of the Office of Teaching and Learning.
In more than 14 years at NDSU, Jadrny has learned a lot about the professional development needs of k-12 teachers.
In this series of posts, she intends to pass along bits of wisdom from the professional development industry.
Let's learn together!