How to Open a School Exclusive Class to All Teachers
Once you or your school/district has made the decision to open up your professional development class to all teachers, you fill out the course approval paperwork. If you have previously offered the class, then this process is the same as it always is. The only difference is, you would let Barb Schumacher, professional development coordinator, know you want the class available to all teachers.
From there, our office does the rest of the work (you still have to prepare for and teach the class though; we don't do that part for you). If you want to know what kinds of things our office does to notify teachers that your class is available, please continue reading.
The class is posted to our website.
Only classes available to all teachers are posted to our website. Schumacher adds these classes to the website within a few days after all paperwork is approved. School exclusive classes are never added to our website because the instructor or school is responsible for promoting their class. Those instructors may want to read this post about ways to promote their classes.
The class is included in our monthly emails.
Our office sends out a monthly email listing all new and upcoming classes. We encourage you to have your class approved four to six weeks ahead of time, so the class fits our email timeline. Emails are sent on approximately the 15th of each month to a list of more than 8,000 teachers who have previously taken classes from us. If you would like to receive our monthly emails, subscribe here.
The class may be promoted on our social media channels.
Most new classes are promoted on our social media channels because we are proud to showcase our new offerings. We try to use hashtags that are well known in the course's specific content so teachers, nationwide, who are using that hashtag may find our class. Yet, not all classes are promoted on our social media channels each time it is offered. Some classes continuously fill to capacity and only need to be promoted periodically to stay on the top of teachers' minds.
If the class is offered during the summer, it is included in our summer mailing.
Each summer, our office puts together a K-12 Summer Professional Development brochure that lists all the classes offered for the upcoming summer. This brochure is sent in April to all schools in North Dakota and some in Minnesota. We encourage districts and schools that receive our packets to email a digital copy of our brochure to all teachers in their district or school and distribute the printed copies in their teacher's lounges.
These are just a few of the ways our office promotes your classes. There are plenty of other ways we promote our K-12 professional development classes; however, most of them promote our classes as a whole rather than each individual class. I did not list those items here, but perhaps, if there is enough interest (let us know in the comments below), I could write another post on that topic. If you are interested in promoting your own class, I suggest you read this post, titled Ways to Promote Your K-12 Professional Development Class.
What K-12 professional development classes are you interested in taking? Write them in the comments below so we can work together to bring you the most relevant classes for your teaching.
---
About the Author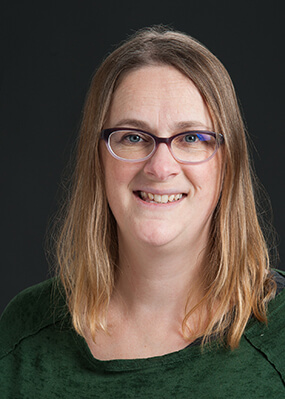 Connie Jadrny, is the marketing and public relations coordinator for NDSU Distance and Continuing Education, a program of the Office of Teaching and Learning.
In more than 14 years at NDSU, Jadrny has learned a lot about the professional development needs of K-12 teachers.
In this series of posts, she intends to pass along bits of wisdom from the professional development industry.
Let's learn together!