School Exclusive Classes: What are they?
The term "school exclusive class" isn't a term most of our k-12 professional development participants hear much about. That is because it is really a term we use in our office to describe professional development being offered for an exclusive audience. "District exclusive" is another way to describe these classes. But school districts may refer to them as partner courses or simply stated as, "credit offered through NDSU."
While you may not need to know the industry jargon for these classes, it is useful to know about these type of classes. Let's break down what a school exclusive class really is.
School exclusive classes are generally offered for teachers in a specific school (or district). But, why would a class be limited to a specific school or district? There are many reasons for limiting participation in a class. A few of those reasons include:
To introduce school specific curriculum, materials, or teaching methods.
Because the grant involved has special reporting requirements or pays for the school's teachers to take the class.
The class may be offered on a professional development day that is not convenient for other schools.
To offer an opportunity for teachers who work closely with each other to develop plans and strategies.
The class size may need to be kept small for varying reasons.
There are probably lots of other reasons, but you get the picture.
How Are These Classes Different
An important difference about school exclusive classes is they are not promoted by our marketing team. We do not list these classes on our website, we do not email them out in our monthly emails, and they do not get listed in our summer course catalog. Most often, if a school or district plans to offer a class they already have a group of teachers they are offering the class for and do not want marketing assistance. It is also far less important for these classes to have a captivating class description.
We also do not pay instructors who teach school exclusive classes. These instructors either teach the class as part of their contract, the school pays them for teaching it, or there may be a grant paying the instructor. Regardless of how the instructor is paid, students are only responsible for a $50 per credit fee for processing of the credit. This makes these type of classes affordable for a school or district's teachers.
School exclusive classes DO, however, receive the same quality assistance from our professional development coordinator as classes that are open to the public. They DO require instructors to go through the approval process and to submit a well-formatted syllabus. And, boy do we keep our professional development coordinator busy. In these posts, I address how you can choose to open up your school- or district-exclusive class to regional teachers and why it can be a good idea to do so.
Let us know what kinds of classes your school or district has offered? Which ones have you learned the most from? Which ones would you like to see open to the general population of teachers? Use the comment section below.
---
About the Author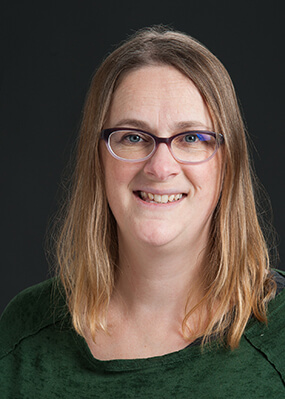 Connie Jadrny, is the marketing and public relations coordinator for NDSU Distance and Continuing Education, a program of the Office of Teaching and Learning.
In more than 14 years at NDSU, Jadrny has learned a lot about the professional development needs of k-12 teachers.
In this series of posts, she intends to pass along bits of wisdom from the professional development industry.
Let's learn together!