Top 4 Resources for Developing a School Exclusive Professional Development Program
Timely and relevant professional development are the best type of classes K-12 teachers can take. They are also some of the most important classes we work with in the Distance and Continuing Education program. Many of these classes are what our office calls "School Exclusive". These classes are as relevant as they get because they are designed for the specific needs of a school district, school, or group of teachers within a district. 
Let's take a look at what resources are available to individuals who plan these classes.
Many larger school districts have an individual who is hired to keep up with the professional development needs of their district as well as teach those classes or offer training to their teachers. Those individuals supply much needed resources for their district's teachers; however, there are many more school districts out there that do not have someone in this type of position. In those instances, the professional development activities often fall to the school principals, superintendents, and sometimes it is up to each individual teacher to figure out their own learning needs.
With such a dramatic variation in the availability of professional development experts across North Dakota where can individuals turn to find professional development that meets their needs?
When you partner with the NDSU Office of Teaching and Learning, we take some of the weight of planning and developing a professional development program off you.
Whether your professional development program requires just one course in one area or multiple courses in a variety of areas, our office can recommend existing courses that will meet your needs. We supply a list of current courses offered, recently offered classes that may fit your needs, and help find content experts to develop courses for your school or district's needs.
Here are some of the benefits of having a professional development program developed in cooperation with NDSU.
We have individuals who track legislative bills and trends in education.




Our director tracks new legislative bills during North Dakota's biennial legislative sessions and keeps up with new educational needs for educators. I am sure that your school or district also tracks these bills and follows the trends, but often smaller schools or districts are left with more questions than answers on how to implement the professional development that often comes with these changes. We can help put these changes into perspective by working with your school or district to identify appropriate classes. Whether your school or district needs one class or a whole slate of professional development, we can help.

We walk you through the approval process.




Let's say your school has a teacher who is qualified to teach a professional development topic, but they have never taught a professional development course before. The approval process may, at first glance, seem daunting or time consuming and may lead some teachers to reject the idea altogether.

I want you to know that getting your professional development course approved isn't a big deal. We have talked about

the approval process

before in other blog posts, but even if you have read those posts you may still be unsure or hesitant to send the paperwork in. That is why we have a K-12 professional development coordinator available to guide you through the process. It is a time-saving feature to be able to call or email a specific individual about your course proposal and know that you will receive a fast and accurate response.

We have loads of connections.




Having a School of Education on our campus isn't a unique feature, but it is helpful in finding individuals who are qualified to teach a specific type of professional development course. If your school is having trouble finding a content expert for your professional development needs, give us a call and see if we already offer a class of that type. Often the individuals who teach these courses are more than happy to set up a special offering of their class just for your teachers. They might even be a little flattered or ecstatic that you knew about their course and want to offer it to your teachers.

In addition to a School of Education, we have connections with thousands of educators statewide and nationwide. Chances are at least one of those individuals is an expert in the area of professional development you seek. Let us help make that connection for you.

We help with marketing.




When you have an established professional development program, our office can help develop electronic materials you can send out to your school or district's educators. This could be in the form of an email template or an electronic pdf. These materials are especially helpful if you have received approval for a full year's professional development program.

If you are offering a much-needed course that you are willing to open to other schools, districts, or educators, we can help you market those courses. We have a monthly email that goes out to any educator who is interested in receiving our emails.

You can sign up for that email here

. But, when given enough time, we can also target our marketing efforts to the school administrators in your area or region. If you want maximum exposure to your course, give us at least a 2-month' notice from the time your course is officially approved. You can also

learn more about building an audience for your course

in this post or

how to promote your course in this post.
We can all use a little more simplification in our lives. Let the NDSU Office of Teaching and Learning streamline your professional development program.
With that, let's begin planning your school's or district's professional development program. Contact our office today at 701-231-7015.
---
About the Author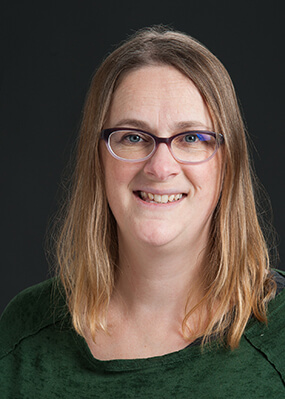 Connie Jadrny, is a senior marketing coordinator for NDSU Distance and Continuing Education, a program of the Office of Teaching and Learning.
In more than 17 years at NDSU, Jadrny has learned a lot about the professional development needs of K-12 teachers.
In this series of posts, she intends to pass along bits of wisdom from the professional development industry.
Let's learn together!