What to Think About When Designing a Professional Development Class
Designing a professional development class can seem daunting at first, especially if you've never offered one before. If you are reading this post, (Thank you for reading!) you have probably thought about offering a class and are hoping for a bit of inspiration or words of advice. Awesome! You are in the right place; my goal is to inspire you. Let's get started with what you need to think about when designing a professional development class.
You Already Know How to Teach
You are a k-12 teacher who is currently in the classroom or an administrator who, at one time, was in the classroom. Maybe you are an instructor at a college with research to share. You already know how to teach. Seriously though, if you can stand up in front of a room full of restless kiddos and make learning happen, you can teach your peers. So, shake off those nerves about developing the perfect class. Your experience as a teacher and knowledge of the course topic will shine through, if you let it.
The one caveat here is that you must have a Master's degree to teach professional development classes.
"Your experience as a teacher and knowledge of the course topic will shine through, if you let it."
Who is Your Target Audience?
When it comes to k-12 professional development, really think about your target audience.
Ask yourself the following questions:
What group of teachers am I working with?
What challenges can I help them overcome?
What part of my topic are they most excited about?
What part of my topic is most misunderstood or misused?
Use the answers to these questions to guide yourself in writing learning goals, objectives, and outcomes for your class. One of our previous writers on this blog wrote a really good description of what the difference between learning goals, objectives, and outcomes is. You may want to read it for a refresh.
The most successful professional development classes are those that offer ideas teachers can apply in their classroom immediately. When you know your target audience you can better tailor your class to the needs of those teachers.
Write a Captivating Class Description.
Next to the class title, the class description is the first opportunity teachers have to decide whether or not they want to take your class, so make your description intriguing and captivating. Be sure to state the overall purpose and any relevant details students would need to know about the class. Read more about writing a captivating class description here.
"The most successful professional development classes are those that offer ideas teachers can apply in their classroom immediately."
Write a Clear and Well-Formatted Syllabus
The syllabus is pivotal to getting your class approved for credit at NDSU. We offer a form on our website you can fill out or use as a template when developing your syllabus. Everything we need to know to complete the paperwork for class approval is listed on the syllabus form. Following the syllabus form in the exact order we have it listed allows for more efficient processing of your class with less revisions by you. Read more about writing a well-formatted syllabus here.
What Mode Will the Class Be In?
What is the most optimal way to work with teachers who may want to take your class? You need to consider the mode of delivery. Will it be face-to-face, fully online, or a combination of the two. Some class topics work better face-to-face; it is important to know and honor that. In some cases, you may want to offer the course in several locations at different times. However, we have definitely seen an increase in desire for teachers to obtain their professional development online. Learn more about modes of classes here.
When to Offer the Class
When making a decision about when to offer a class there are a few things to consider.
Think about when the best time is for you to offer the class. When will you have the most time to spare? Often, this is in the summer when you are not in the classroom or your administrative role is less busy with students and their parents.
What is the best time for your target audience? Consider the urgency of the topic or need for training. The mode in which you will teach will give you an idea of whether you can start on a weekday or weekend. What are the deadlines for license renewal or pay-scale advancement documents? There are other items to consider, but this is a good start to get you thinking. Learn more about the timing of classes here.
Cost per Credit
The cost per credit is primarily based on expenses.
When thinking about your class you probably want to get paid for your time. NDSU has a standard $50 per credit charge for classes in which the instructor is paid by some other means or a $125 per credit charge for classes in which we pay the instructor directly. There are a lot of variables for instructor compensation such as grant funding or school exclusive classes. Learn more about compensation for teaching professional development classes here.
There are other cost considerations too. Plan to cover your costs for teaching the class.
What supplies will you need?
Will you need to pay guest lecturers or speakers?
Are there fees associated with the location of the class?
What is your target audience willing to pay for the class?
Is there a grant that will cover a participant's registration fees?
There is a fine balance in determining the cost per credit. You want to ensure you get this part right so that you are able to secure enough people who can afford to take your class. For more on determining the cost for your class read our post on pricing and compensation.
As you can see, besides the course content, there is a lot to think about when designing a professional development class. Our professional development coordinator can assist you with a lot of these questions. Because there are so many details that accompany the different aspects of professional development, I encourage you to read the associated blog posts for each of the previous items listed. There is so much information to help you plan a successful class. Once you have your class planned, you may want to review the approval process.
In the comments below, tell us if we missed anything in this article and what classes you would be interested in offering or taking.
---
About the Author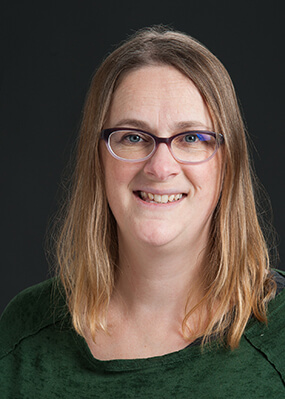 Connie Jadrny, is the marketing and public relations coordinator for NDSU Distance and Continuing Education, a program of the Office of Teaching and Learning.
In more than 14 years at NDSU, Jadrny has learned a lot about the professional development needs of k-12 teachers.
In this series of posts, she intends to pass along bits of wisdom from the professional development industry.
Let's learn together!