Ways to Promote Your Class
Secretly, we all do things we hope will end up being successful beyond our wildest dreams. Because, really, does anyone start something with the intention that it will be mediocre at best? NO – even if we don't say it, we are not hoping for a mediocre outcome. We want the opportunity to say, "Look what I did; I did that!"
Instructors for our K-12 professional development classes are no different. If you go to the effort to become so good at your topic that you are qualified to offer a professional development opportunity, you design the class, write a topical outline, develop a syllabus, and address a rubric for grading, it's fair to assume you are going to want some guarantee that you will have students in your class, right?
I have been marketing K-12 professional development classes for almost 14 years and in those years I have seen one thing in common with our most successful classes. Well, actually there are quite a few things in common, but there is one main thing these instructors do different.
They promote their class.
These instructors know the value their class holds for their prospective students and are not afraid to tell people.
If you have not been actively promoting your class or are new to offering K-12 professional development, here are a few things you might try.
Use Your Networks
Networking is starting to feel like an old-school term these days because of all the social media networks available to us. It seems as though everyone is connected these days. But, just for a moment, let's go back to the less technology-based definition of the word.
Networking – the cultivation of productive relationships for employment or business.
If you want to use networking properly and foster those relationships, you must first understand what a teacher will gain from taking your class. Once you can identify the value, you must be able to convey that message to your potential students effectively. Often this is in the form of a well-written class description. You will know when the messaging you use about your class is effective because people you tell about the class will begin telling others about the class, especially if you have built up a reputation of being trust-worthy.
Here are a few ways to connect with people who may want to take your class.
Post about your class on your various social media sites. Use appropriate education-related hashtags. Tag @ndsuotl on Facebook and Twitter.
Have conversations with colleagues about the class you are teaching and the benefits to teachers and your school district. Listen to their needs.
Send an email to colleagues in your school and/or district. Don't forget those colleagues you met at your last conference or professional development event.
Put up a poster or class notification in your school's teachers' lounge.
If you are in a large school district, consider speaking with your communication or public relations professional about sending a district-wide email about your class. (For school exclusive classes, contact your principal.)
Notify all professional organizations you belong to about your professional development class. Often members of these organizations are looking for topic-specific classes.
Work With Our Marketing Staff
Our office markets all non-school exclusive classes. If you are offering a k-12 professional development class that is open to all teachers, we will work on your behalf to promote your class.
However, we cannot do it alone.
Here is a list of items that are useful for us to help market your class:
Any photos of your event, if you've offered it before. A photo of the instructor and/or speakers.
Supporting materials. Send me any information about the content of your course that would help us understand the topic. Also, maybe you already have a promotional brochure or image you are using. We can use that to maintain a consistent look for your class.
Social media. Connect with @ndsuotl via Facebook so that we can tag you in the promotion of your class. Let us know what hashtags are frequently used for your topic.
Let's do some traditional networking and create a productive class for you and teachers throughout North Dakota. Together, we can fulfill that dream of doing something wildly successful. And, don't forget the more teachers who take your class, the more you are compensated.
What other networks do you use to get information out about your class? As a teacher seeking professional development, in what ways do you prefer to get information? Let us know in the comments below.
---
About the Author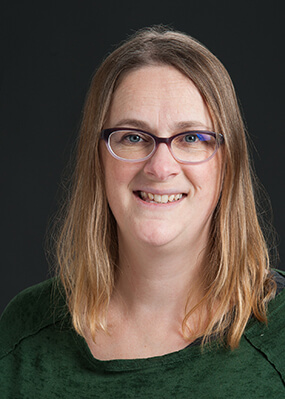 Connie Jadrny, is the marketing and public relations coordinator for NDSU Distance and Continuing Education, a program of the Office of Teaching and Learning.
In more than 14 years at NDSU, Jadrny has learned a lot about the professional development needs of k-12 teachers.
In this series of posts, she intends to pass along bits of wisdom from the professional development industry.
Let's learn together!