Building an Audience for Your K-12 Professional Development Class
You have decided to offer a class to K-12 teachers and administrators for their professional development needs. This is your first offering. Your class topic is timely and engaging and as a result, you anticipate a lot of registrations for your class. So why is it you only have a few registrations?
In marketing, I hear that question from time to time. The question is usually followed by, "Can we market this class more to get more registrations?" Well, technically speaking, yes, there is always more marketing that can be done; however, this question has a lot more going on than one might understand. In this post, we will take a look at the first offering of any K-12 professional development course and some variables that determine participant numbers.
Branding (or, What Your Class Looks Like to a Buyer)
Branding is a marketing industry term that describes all the things that make up a company or product from logos to packaging. In education, we don't really have a physical package we place a product in, but each course does have its own type of packaging.
A potential student cannot hold education in their hand, education is intangible, which requires a unique style of branding. In deciding whether or not to take a class, a participant will not use standard senses to determine if they want to buy an education. Meaning, they are not going to pick up a class and hold it in their hands to determine its quality or lack thereof. That is where marketers must appeal to a participant's logic and curiosity.
Branding elements of a class includes the title, description, images we use, textbooks, communication, and instructor biography. If any of these elements are weak, it may lead to fewer enrollments.
To effectively market a class, we need the best possible information from each instructor. So, don't skim over these important brand-building elements when building your class. Because this aspect is so important, I plan to write a more in-depth post about branding, specific to education in the future and will link to that when it is posted. You may also want to read about what to think about when designing a professional development class.
…the biggest mistake a new professional development instructor can make is to cancel the first offering of their class because the student enrollment is not what they expected.
Word-of-Mouth Advertising
It is true, word-of-mouth advertising doesn't really help you gain more students for the first offering of your class, but to be honest, the first offering of your class will nearly always see lower enrollment. Why? Because your class is new. Anything new takes a while to gain a following. But as we all know, anything new and exciting, quickly gains a strong following.
In my years of experience in the K-12 professional development world, I have learned that teachers want to take classes from individuals whom they either know personally or have heard good things about from their fellow teachers. Knowing this, you begin to see how word of mouth takes on a very important role in marketing your class. For more ways you can promote your class, read this post.
The process begins with a well-branded, timely topic, which enrolls a few brave souls. Those brave souls, if they liked the course, become influencers. They tell their fellow teachers about your class, what they learned, and why those teachers should also take the class. In future offerings of your class, you continue to build your influencer group and as a result, you may continue to see your enrollment grow.
However, the biggest mistake a new professional development instructor can make is to cancel the first offering of their class because the student enrollment is not what they expected. Read why canceling your first offering of a class is so detrimental to the brand of your class.
Target Audience Size
Every class has a target audience. Some of our largest classes have a target audience consisting of any general classroom teacher, of any grade-level. Which can mean there are dozens to hundreds of teachers per school per district.
Some of our smaller classes may have a target audience consisting of only biology teachers. These classes are expected to be smaller because of its smaller target audience size. Each district has fewer middle schools and high schools and fewer biology teachers in each school, creating a smaller pool of teachers from which to draw.
Make sure your ideal class size fits the number of available teachers in your target audience. You may have to restructure your class for 5 to 10 students each offering. Marketing efforts can only reach so far when your target audience pool is limited. Learn some tips for expanding the audience for your professional development class.
…it is unrealistic to think the first offering of your class will be a smashing success with a waiting list for participants.
When I worked in event planning, there was a concept that involved planning new annual events and how to determine whether or not the event was successful enough to continue offering it. I mention the concept here because it is really applicable to determining the success of a new K-12 professional development offering. The simple version of the concept goes like this. For any new event, you should be committed to offering it three times. The first offering may have great attendance or it may have low attendance. You take the feedback from that event, evaluate it, make changes, and offer the event again. The second time the event is offered you evaluate its performance against the previously made changes, make new changes, and offer the event again. After the third offering of the event, if it is still not meeting performance expectations or the changes you made were unsuccessful, then you should consider dropping the event. There was no shame in dropping an event that didn't succeed, it simply meant the event was unable to sustain itself.
This is a very simplistic view of the concept as each event has its own key performance indicators. Your class will also have its own unique key performance indicators. These indicators might be the number of students enrolled, the level of interaction among teachers, how well the topic was received, the urgency of the information to be distributed, how much a student perceived they gained from the class, or even income generated. You have to decide what your performance indicators are and it doesn't always need to be reflected in the number of enrolled students.
Part of growing your class size involves patience and a desire to improve with each offering. Know that it is unrealistic to think the first offering of your class will be a smashing success with a waiting list for participants. I have only seen a few classes be a smashing success in terms of enrollment in its first offering. Those classes each had one thing in common; they all had a grant that paid the professional development fee for each participant.
I wish you success in planning your class and patience to endure while you build your influencers and enrollment. If you are reading this and are considering offering a class I would suggest you read about how to get your professional development class approved.
Are there subjects you can think of, besides biology, that have a smaller target audience but have a real need for professional development offerings? We can work to find instructors for those types of classes. Let us know in the comments below.
---
About the Author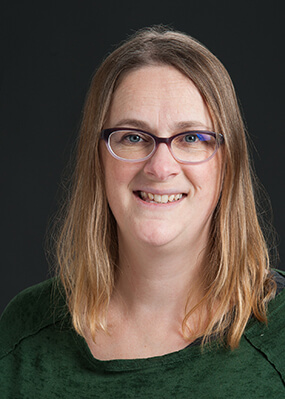 Connie Jadrny, is the marketing and public relations coordinator for NDSU Distance and Continuing Education, a program of the Office of Teaching and Learning.
In more than 16 years at NDSU, Jadrny has learned a lot about the professional development needs of K-12 teachers.
In this series of posts, she intends to pass along bits of wisdom from the professional development industry.
Let's learn together!